>> New for 2007! XtelALert XTA
Reliability Is Everything!
A versatile, alarm callout, data logging, remote control device made in Canada!
NEW!
Low Power consumption
Web capable
Works @ -40 Celsius NO HEATER or Computer NEEDED!
Xtel-A-Cam
XTA's are currently used in: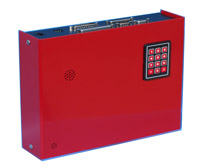 Production Facilities
Pipelines & Pumping Stations
Tank Farms & Storage Compounds
Well Sites & Reclamation Sites
Communications Sites
Power Generation Sites
Weather Stations & Airports
Air Conditioning & Heater Units
VFD Monitoring & Control
Building Security & Safety
Anywhere that you have remote or unattended valuable assets.
Digital Cellphone Ready!
1-RS232, 8 binary, 3 analog inputs and 2 outputs standard
Expandable to, 3 - RS232/RS485, 16 Binary, 10 Analog, 1 RTD, 1 Frequency and 4 Outputs. (10 Outputs using Modbus)
Data Logging, Modbus, DF1, DGH,
Upload to website to view real time data!
Works With: Satellite, Land Line, CDMA Cellular, Analog Cellular, Two-way Radio,
Can call up to 32 phone or pager numbers, has 9 shift sequences, can be programmed to call a number based on the alarm
Locally or remotely programmable
Xtel is committed to supplying cost effective, INNOVATIVE, reliable, state-of-the-art technology backed by knowledgeable service.
An XTA can enhance production, increase site security and provide worker safety!